Basic information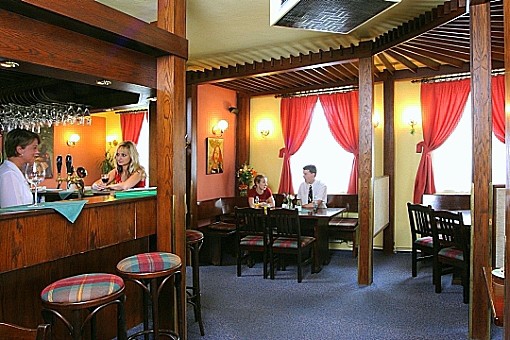 At the fish restaurant KA.PR, located below the Castle Hluboká, in the town center, you will enjoy a memorable culinary experience. We offer you delicious dishes from fresh-water fish and well as saltwater fish. And we feature special preparations of poultry, pork or beef steaks as well. Even vegetarians and salad lovers come into their own at KA.PR. Occasionally you may taste Japanese sushi, uncommon for this region, prepared by specially trained staff. After a great meal you can enjoy a light sweet dessert. Simply "Come and explore South Bohemia!"
Pavel Kašpárek - owner of the restaurant - the chefs Ivo Kostříž and František Lukáč, and the entire staff look forward to your visit.
The restaurant seats 45.
the open-air restaurant with beautiful views of the golf course seats 40 more.
We are open daily from 11 to 23.
Tip: You are welcome to use an Internet workstation in our restaurant.
We accept these credit cards:
Eurocard-Mastercard, Visa, American Express, Diners Club



Contact:
Restaurace (Restaurant) KA•PR
Tyršova 966
CZ - 373 41 Hluboká nad Vltavou
Phone: +420 387 965 848
e-mail:
kasparek@restaurace-kapr.cz